Distribution
Where's the big map of yellow? Mapping a fast growing noxious weed infestation over a couple of million acres is not easy. Efforts and extent have varied across space, time, and jurisdiction. As technology advances so does our ability to share data. Below is the accumulated efforts the GAG partners to have the best information about where gorse is on the Southern Oregon Coast.
ODA Weedmapper
Oregon Department of Agriculture's Weedmapper application is a collection of spatial information on the distribution of noxious weeds.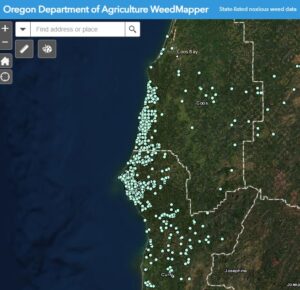 Oregon Department of Forest--Forest Health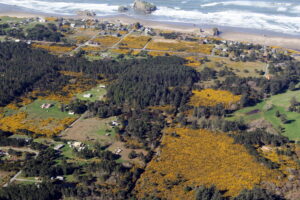 Modeling
In 2014 the Gorse Action Group partners procured 1-foot resolution imagery during the peak bloom. The imagery along with ground truthed data led to a classifiication analysis and a modeling effort aimed at accurately predicting gorse presence. Please contact us if you are interested in the imagery.