Collaborative leadership for gorse management
---
The Gorse Action Group (GAG) is an informal group of participants including federal and state agencies, non-profit organizations, private industry, and landowners. The GAG is working to control and reduce the spread of gorse, minimize the impact of gorse on our economy and natural resources, and provide a successful process to share with others facing gorse infestations. To learn more about our efforts, visit our About Us page.
Click here to learn about important impacts of gorse.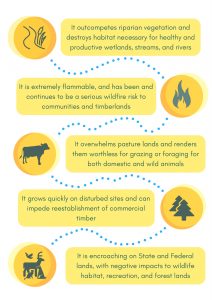 What's new with the Gorse Action Group!
---
New factsheet: Know your herbicide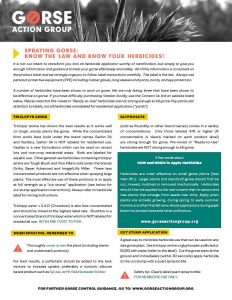 For more information on controlling gorse, check out the Land Manager Resources page.
More with the Gorse Action Group:
---
May 1, 2018

June 5, 2018

July 3, 2018

August 7, 2018